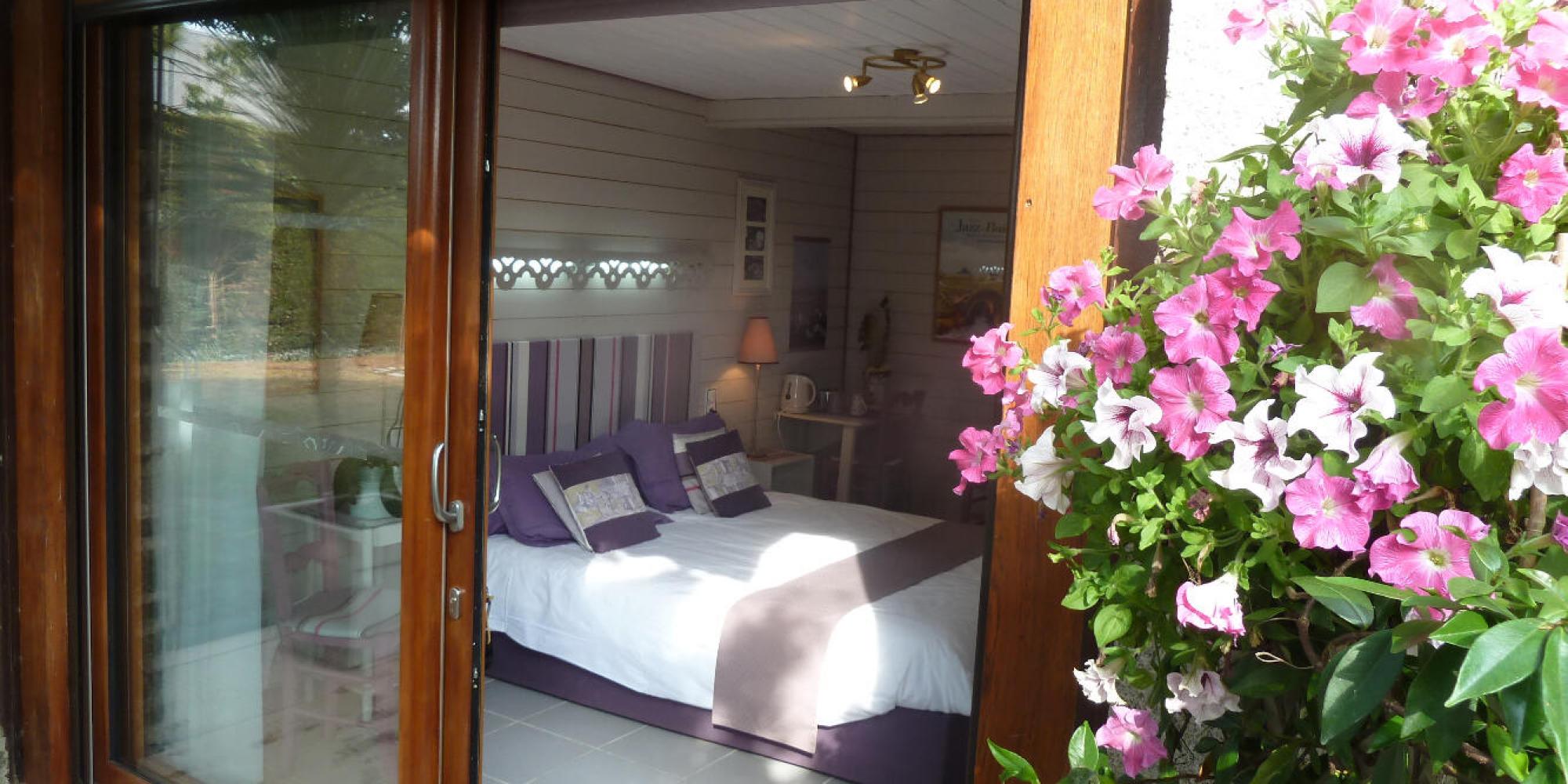 PRACTICAL INFO
All about (or almost) about "Les Bruyères du Mont"
This page is intended to answer the most frequently asked questions.
-----------------------------
Events
<< Mars 2023 >>
Lu
Ma
Me
Je
Ve
Sa
Di

27

28

1

2

écomusée de la baie

3

4

5

6

7

8

9

10

11

12

13

14

15

16

17

18

19

Fête du printemps

20

21

22

23

24

15ème nuit de la chouette

25

15ème nuit de la chouette

26

27

28

29

30

31

1

2

3

4

5

6

7

8

9

Evènement autour des Bruyères du mont

Evènement aux Bruyères du Mont

Les grandes marées

Plusieurs évènements le même jour
Our services
Arrival times: From 16.00 hrs
Departure time: 10.30 hrs

Breakfast: Always included in the price of the night.
Cuisine: Chausey rooms and the Bergerie have a fully equipped kitchen. A communal kitchen area is available for rooms St Malo and St Michel in the Garden: this fully equipped kitchen will allow you to prepare your picnics or meal.
Wi-Fi & network : The house, the rooms and the garden are covered by unlimited free Wi-Fi and internet access.
Access : We are a few minutes from the A84, 10 minutes from Avranches and 20 minutes from Mont-Saint-Michel.
Parking : All our guests can park in the courtyard (closed ground with locked gate). Bicycles and motorbikes have a separate dedicated shelter.
-----------------------------
Equipment: All our rooms have Wi-Fi, a TV (TNT), a kettle and a courtesy tray.
Sheets and duvets: We provide bed linen. You will find extra blankets in the cabinets.
Bathroom linen: We provide towels and washcloths, as well as a cosmetic kit.
Cot: available on request (free).
Smoking area: All our rooms are "non-smoking". You can smoke in the garden (under cover if needed).
Animals: They are not accepted in the enclosure of the house. However, we can advise you of a kennel nearby.
-----------------------------
Online services
Tourist information: We have for your use all the main events that take place in the Bay of Mont Saint Michel. You can consult them here..
Blog: Our blog contains many ideas for visiting the Mont Saint Michel region and is full of practical ideas to make your stay enjoyable.
-----------------------------
Booking
Availability: Available online on this website. It is updated several times a day.
Reservation: You can book your room online on this site and receive a confirmation by email. Booking online offers you many advantages: guaranteed best price, flexible cancellation policy, no commission fees.
Online payment: You can pay at the time of booking by credit card, via payment systems Secure Pay plug (recommended) or PayPal. These payment intermediaries secure the transaction with a level of banking category of encryption.
Ways to pay:
- Bank cheque drawn in France
- Bank cards
- Bank transfer
- Cash at the guest house
- Holiday vouchers ANCV

Payment: It is partially made upon reservation (25%).
Cancellation by the tenant:
If the cancellation occurs between 2 weeks and 48 hours before the beginning of the stay, the deposit remains with the owner.
If the cancellation occurs less than 48 hours before the beginning of the stay, the deposit remains with the owner who will also ask for payment of the balance of the stay.
In case of shortened stay, the price corresponding to the initial stay remains fully acquired to the owner.
Cancellation by the owner:
He must inform the tenant by a registered letter
This one will be refunded of the sums paid in their screen.
<< Mars 2023 >>
Lu
Ma
Me
Je
Ve
Sa
Di

27

28

1

2

écomusée de la baie

3

4

5

6

7

8

9

10

11

12

13

14

15

16

17

18

19

Fête du printemps

20

21

22

23

24

15ème nuit de la chouette

25

15ème nuit de la chouette

26

27

28

29

30

31

1

2

3

4

5

6

7

8

9

Evènement autour des Bruyères du mont

Evènement aux Bruyères du Mont

Les grandes marées

Plusieurs évènements le même jour
Click on a thumbnail to enlarge